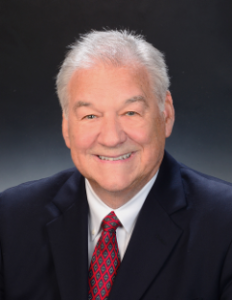 Manatee County Property Appraiser
Charlie Hackney brought over 15 years of private professional real estate appraisal experience to the Manatee County Property Appraiser's Office upon his election in 1992. The citizens of Manatee County have since put their trust in his experience, integrity and professionalism in six subsequent election cycles, selecting him to serve this County for over 26 years.
The Florida Department of Revenue has conferred upon him the designation of Certified Florida Appraiser.  He is a member and past-president of the Florida Association of Property Appraisers, a member of the International Association of Assessing Officers and was a SRA Designated member of the Appraisal Institute from 1985 – 2004.
Charlie earned his Associate of Arts degree from Manatee Junior College, now known as the State College of Florida, and a Bachelor of Science degree in Real Estate from Florida State University College of Business.  While attending FSU, Charlie served as Vice President of the student body.
As an Air Force veteran and lifelong Floridian, Charlie has always been committed to serving the community in which he lives and works.  In 1982, Charlie accepted a gubernatorial appointment to the Manatee Community College Board of Trustees. Upon expiration of this term, he served for 20 years as a Director on the Manatee Community College Foundation Board. Charlie was a former president and board member of the Kiwanis Club of Bradenton, is a member of the Hernando DeSoto Historical Society and portrayed Hernando DeSoto in 1986.
Charlie has honored his pledge to operate the Property Appraiser's Office in an efficient and cost effective manner, while providing the best possible quality service to the citizens and taxpayers of Manatee County.
He and his wife, the former Niki Cord, reside in Ellenton.