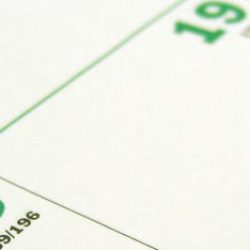 In August of each year, the Manatee County Property Appraiser's office sends a Notice of Proposed Property Taxes, (Truth in Millage or "TRIM" Notice) to all property owners in Manatee County. This notice is NOT a bill. The TRIM notice tells you, the owner, your property's taxable value. Your tax bill is based on the assessed value, less exemptions, times the millage rate of all the districts in which your property is located.
The TRIM notice also includes information on the proposed millage rates and taxes that are being proposed by the community taxing authorities. Also, included are the times and locations for the public meetings being held by these authorities to discuss their tentative budgets in order to set their millage rates. This is very important, as the millage rates approved by these entities will affect the amount of taxes you will pay.
If, after conferring with one of our appraisers, you believe our appraised value is higher than the market value for the assessment date of January 1st, you may file a petition with the Value Adjustment Board. The deadline for filing a petition is 25 days after the date that the TRIM Notice is mailed. The actual date is always specified on the TRIM Notice. Our office will assist you with any appraisal information you may need to prepare your case for the 
Value Adjustment Board
.